Have you heard the call to serve Christ?  Are you serving in ministry and have never had the opportunity to study?  Do you want to be better equipped?  Would you like to take some time to deepen your relationship with the Lord?  Do you want to learn in a practical way that will help you in many aspects of your ministry?  If you responded YES to any of these questions, consider entering the yearly course offered by CEC.
In a family environment, you can participate in this intensive course with the purpose of not merely learning in the classroom but to be changed and conformed to the image of Christ, becoming even more of an impact in your church and community where you live.  During 14 weeks, you will take in teachings on many different topics, live in community, and learn together.  It's accesible to all and has been of benefit to people of many different ages, backgrounds and experiences.  Keep reading for more information, or feel free to contact us.
The next course begins January 17th, 2022 with the deadline to turn in applications January 10th, 2022

  

APPLY TODAY!
Learn more about CEC's program by scrolling down or clicking on any of the following links:
"To be called to follow Christ is a high honour; higher indeed than any honour men can bestow upon each other."  

- A. W. Tozer
GENERAL DESCRIPTION
There's no better way to learn than in community, not only together with the students but also with the teachers, who teach biblical truths not only from their experiences but also with their examples. During 14 intense weeks, staying onsite, students will have the opportunity to dig into Scriptures, listen to God's voice, be equipped with practical tools for ministry, and be challenged by one another. The days are full from morning to evening to take advantage of the short span - the time spent in class during the course (approx. 400 hours) is the equivalent of one year of studies. But more than just studying, there are many opportunities for learning outside of the classroom as well, times to grow in your relationship with God, and challenges to put into practice what one is learning.
With times of fellowship, worship, devotions, Bible reading, and personal time with God to opportunities on the weekends where students are sent to different churches for a time of serving, there are ample opportunities in and out of the classroom to grow personally and for each student to become better equipped and prepared for their calling.  Please read on for more information!
OBJECTIVES
The CEC program is designed to train and instruct workers so that they impact the spiritual growth of local churches by:
· Providing a panoramic overview of the Bible, pointing to Christ
· Stimulating spiritual and personal growth toward maturity in Christ
· Molding disciples who will live and transmit what they have learned from the Word of God
· Equipping and training through study of the Bible in areas such as preaching, teaching, counselling, etc..
CLASSES
Each class is taught by teachers who not only have experience in the area being taught but also teach by the example of their lives.  All of the classes are Bible-based and with a practical focus.  Many of the classes are listed below in these three areas: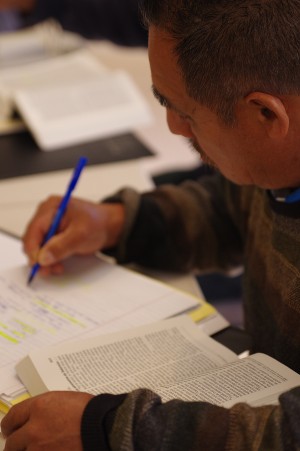 UNDERSTANDING THE BIBLE
• Hermeneutics
• Panorama of the Bible
• Harmony of the Gospels
• Acts
• Firm Foundations
• Grace
• Spiritual Warfare
SPIRITUAL LIFE
• Spiritual Disciplines
• Discipleship
• Daily Bible Reading
• Mentoring
• Desert Times
• Personal Devotional Times
PRACTICAL TOOLS
• Pedagogy
• Evangelism
• Homiletics
• Small Groups
• Worship Ministry
• Peacemakers
APPLICATION REQUIREMENTS
→ Be at least 20 years old.
→ Have been a Christian for at least 3 years.
→ Have been involved in some type of ministry in a church or Christian organization for a minimum of at least 2 years.
→ Have been baptized and if married, provide marriage certificate.
→ Be able to comfortably read and write.
→ A letter of recommendation from your pastor and one from a leader from your Church (23 years or older).
→ Have a testimony that honors and glorifies God.
→ IMSS, ISSSTE, Seguro Popular, or any other kind of medical insurance for any type of health issue.
If you fulfill these entry requirements, please fill out an application! If you have any questions, please feel free to contact us.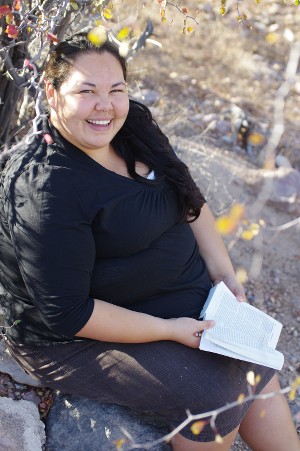 DATES AND COST
The course is offered every year with the next one beginning January 17th, 2022 and finishes April 22nd, 2022.  It is a full-time commitment and all students are required to stay onsite in the CEC facilities.  
Dormitories are provided for those who are single (men and women in separate facilities) as well as for married couples.  The cost including room and board, as well as the 14 weeks of studies is $4500 MXN and should be paid in full before or on the first day of classes.  Travel costs to arrive to and return home from CEC are the responsibility of each student.  Get your application form in no later than December 17th, 2021 to be eligible for the reduced fee of $4000 MXN.